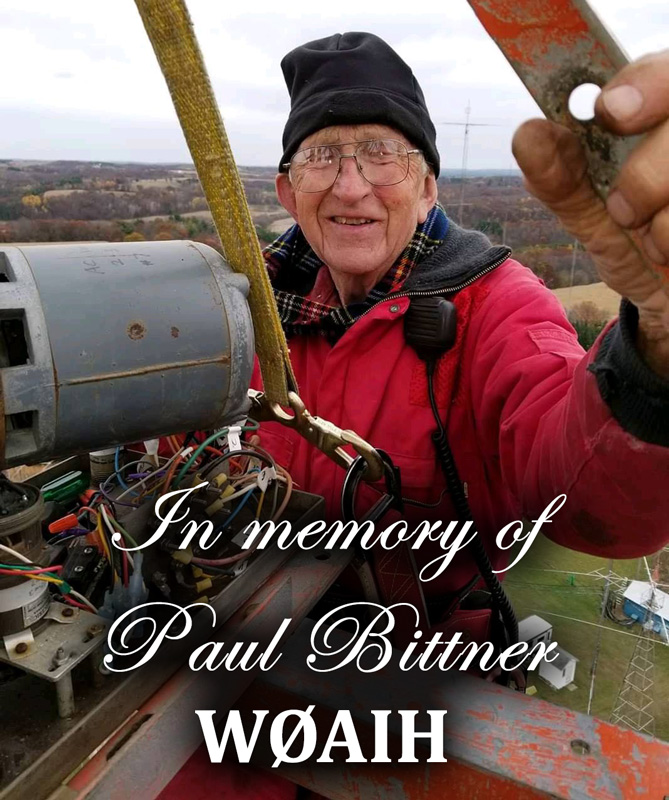 December 25, 1933 - October 31, 2018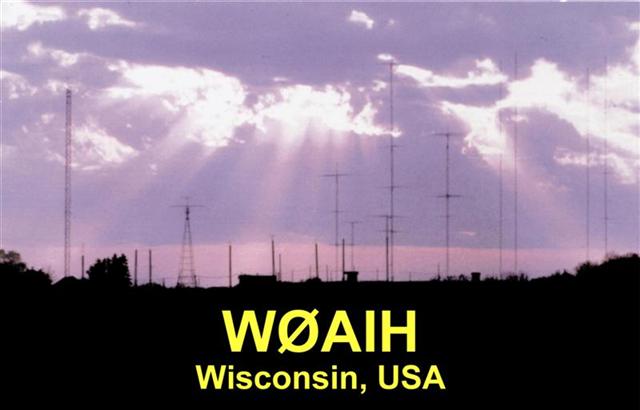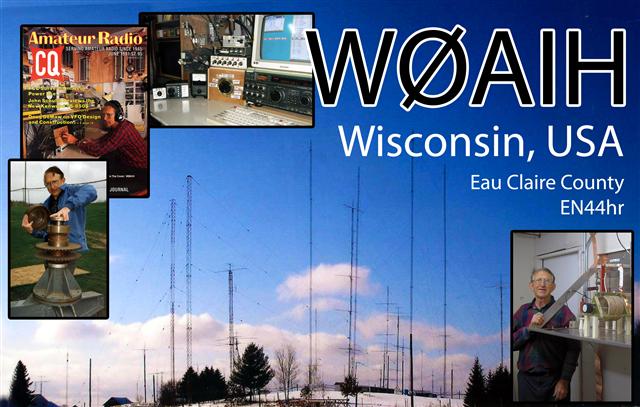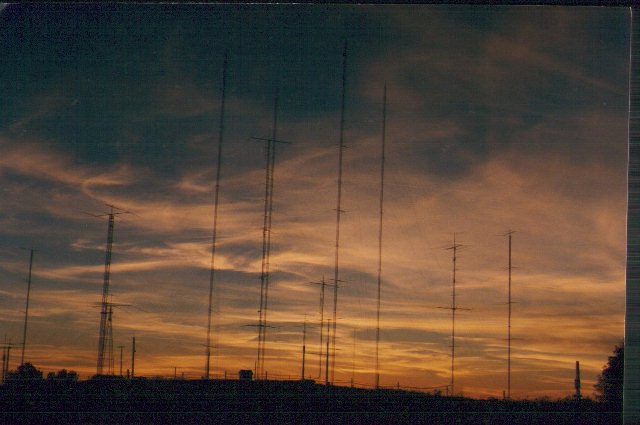 Paul Bittner WØAIH was featured in the
TCDXA December 2014 Newsletter
CLICK HERE to view the newsletter
(scroll down to page 15)
WØAIH Contest Station
Welcome to the farm, where the primary crop is big towers and antennas!
Overview:
"The Farm" as it is referred to by WØAIH regulars is located on 120 acres of rolling farmland in West Central Wisconsin, just southeast of Eau Claire. Most hams who have driven on I-94 between Chicago and Minneapolis have seen the endless array of towers that can be seen on the hills overlooking the interstate at mile marker 76.

Located on the site are more than 50 towers. About 25 towers or poles are used as vertical radiators plus numerous telephone poles and other towers that are used to support feed line, ends of wire antennas and what ever else needs to be held in the air.

The main building, commonly referred to as the Chalet, is a building originally used to house a broadcast station transmitter at a different antenna site. Currently it houses five of the six HF operating positions along with 2 spotting positions.

The 20 meter position is located about 300 feet away in a small 6 by 8 building known as the "Air Force Shack", because in a previous life it was a portable Air Force communications shelter. Here you will find both the 20 meter position and the 20 meter spotter.

In the case of a single-op or multi-single contest, most of the 20 meter antennas can be rerouted to the main building. As you can see in the pictures there is enough feed line running between the two building to reroute almost anything, and this is also true of the rotor controls. Also the main building can be rearranged so that all the operating controls are located on one side. Mostly the 15 meter and 40 meter positions are used for this.

The rest of the out buildings are used for storage of cable, antennas and parts use to fabricate any of the special items uses in the construction of the site.
About the webmaster:
This site is maintained by Paul's grandson, Joseph Husby. Joseph works as a software engineer at Leidos (in a division formerly part of Lockheed Martin) developing the next generation air traffic control systems.