My First Tower!
By Scott Neader, KA9FOX
ka9fox@QTH.com
---
PHOTO 14: Ready for concrete!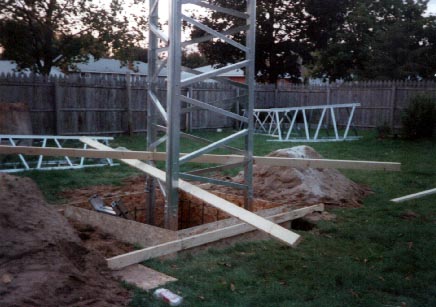 The base section has been placed in the hole and leveled. The long 2x4s were used to carry the base section and to assist in dropping it down into the hole.
---
PHOTO 15: Bring on the ruts (I mean concrete)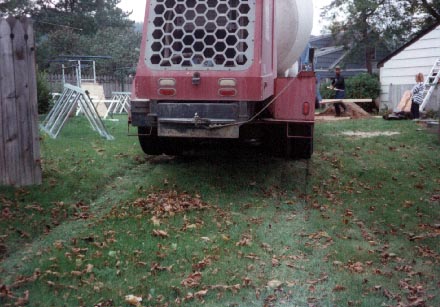 The concrete truck got into the back yard fine, but it left some nasty ruts in the lawn that I just recently fixed by bringing in a 1/2 yard of black dirt and reseeding. Can you believe I paid someone to haul away all that dirt from digging the hole, and then later had to BUY some black dirt! I was NOT thinking!
---
BACK | NEXT | FIRST PAGE | KA9FOX Home Page