My First Tower!
By Scott Neader, KA9FOX
ka9fox@QTH.com
---
PHOTO 24: Force 12 being secured to mast

C4XL is being secured to the mast. The ropes were used as tag lines. You can see that the weather got ugly... we just barely missed the storm but did have to deal with some pretty strong wind gusts!

At this point, you've realized that I've skipped pictures of the mast and the three VHF antennas being installed. That's because I don't have any! :-)

That's Jay KCØAKJ and Rodney (non-ham friend) on the tower.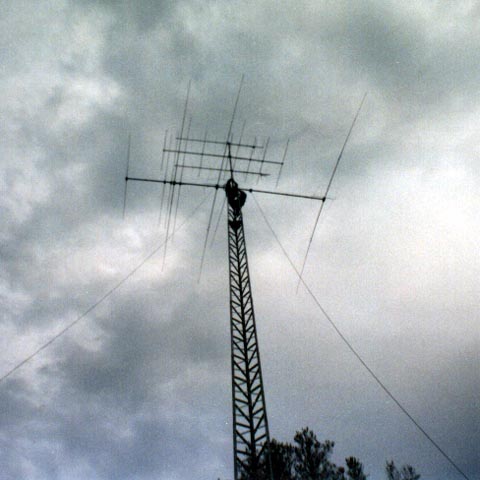 ---
PHOTO 25: Self-portrait of the tower climber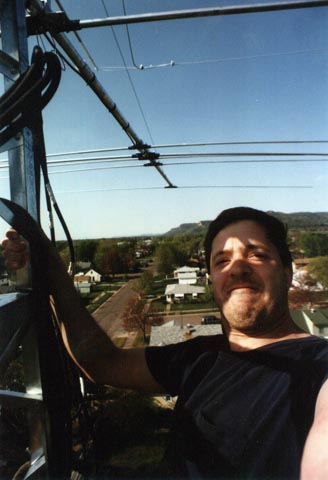 Jay KCØAKJ taking a photo of himself atop my tower. The C4XL is in the background, and that's my view of the North.
---
BACK | NEXT | FIRST PAGE | KA9FOX Home Page