My First Tower!
By Scott Neader, KA9FOX
ka9fox@QTH.com
---
PHOTO 22: Force 12 C4XL on ground

Shot of the assembled Force 12 C4XL 10m-40m antenna before it goes up the tower. The C4XL has a 30 foot boom and the two 40m elements are about 38 feet long. There is 41 feet of room between the tower and the back fence, to give you some idea of how large the antenna is and how small my back yard is!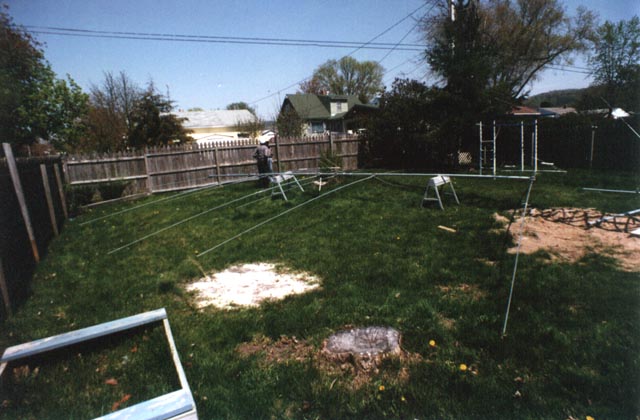 ---
PHOTO 23: Force 12 C4XL ready to be lifted up the tower
Here, one of the C4XL's 20 meter elements was removed to allow the boom to get up close to the face of the tower. The antenna was brought up the tower horizontal. The 20m element was then reattached once the C4XL was secured to the mast.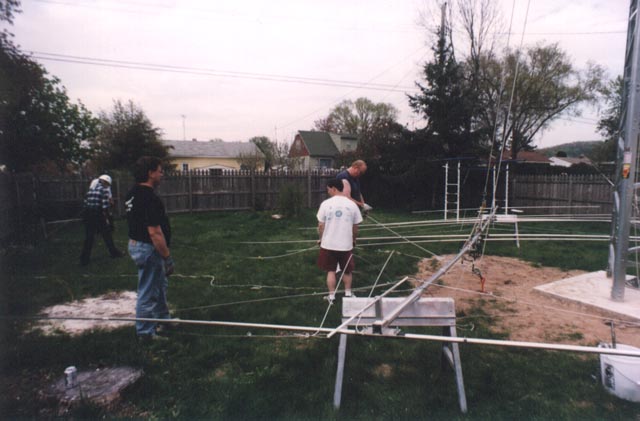 ---
BACK | NEXT | FIRST PAGE | KA9FOX Home Page