My First Tower!
By Scott Neader, KA9FOX
ka9fox@QTH.com
---
PHOTO 4: Tower fully assembled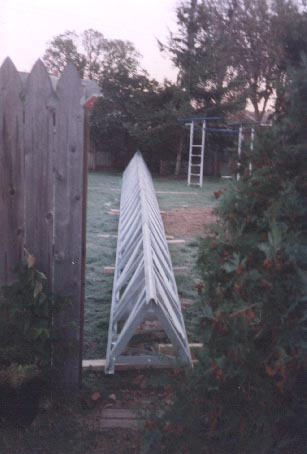 Here's the bottom eight sections (64 feet) assembled and ready to be lifted into place. The last section was attached to the stub legs and placed in the base (more on that later). As you can see, the tower barely fits in the yard.
---
PHOTO 5: Works begins on the base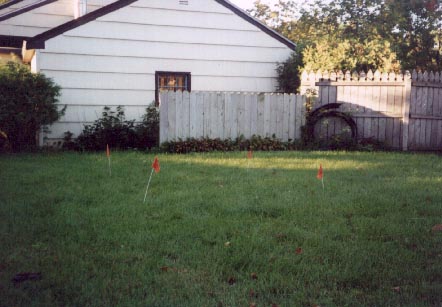 Here, the yard is marked for where we will dig the hole for the base. I left enough room between the base and the garage for a future expansion of the garage (currently a one-car garage). The size of the back yard is about 57 feet by 51 feet.
For a drawing of the lot and where the tower is placed, click here.
---
BACK | NEXT | FIRST PAGE | KA9FOX Home Page